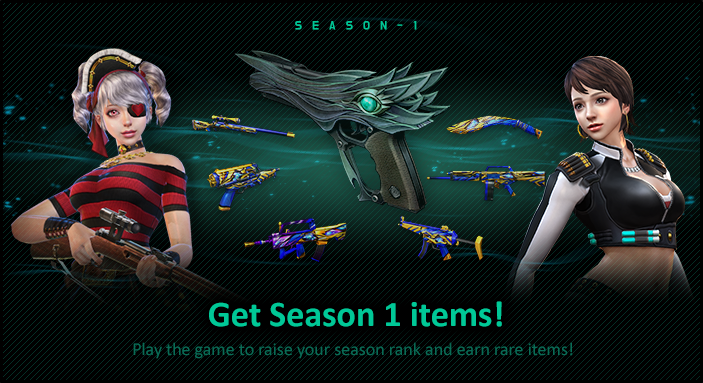 These are the items available throughout the Season 1 of 2019. It runs from January until April 2019.
Guide
The season is a new reward system that runs on a regular basis. During the mission period of the season, to finish the event, including "Season badge 'Collect' season ratings". Increasing, you can obtain a wide range of rare and reward immediately, depending on the grade.
Grade
Season ratings are participating in the mission and the events during the season, you play the game 'achievement'. Every time a season's rating goes up, you get a variety of rare rewards that can only be earned for that season. Season grades are reset at the beginning of each season.
Rewards
You can earn rewards instantly based on the rank you achieve each season. When purchasing a season pass, you can earn both season pass and free rewards. Seasonal rewards are only available during the season.
Free Rewards
Skin Weapons: MP5 Trans-Gear, M950 Trans-Gear
Costumes: Rabbit ears, rabbit tail, butterfly antenna, butterfly wing, rooster comb, military assault pack
Medal: Medal of achievement of season grade.
Season Pass Compensation
Rare Weapon: Dual Beretta Windrider
Skin Weapons: M24 Trans-Gear, Dual Infinity Final Trans-gear, Machete Trans-Gear, USAS-12 Trans-Gear, QBZ-95B Trans-Gear
Classes: Pirate Michaela, Special Agent Lucia
Part Box: Part Compensation Box Tier 3, 4, 5
Medal: Season Pass Purchase Medal.
Consumable Compensation
Season Events
Depending on the game time, up to 3 badges (4 for Internet Cafe players) can be obtained for every 30 minutes game play. (maximum 4 badges can be obtained per day)
Weapons
Weapons that are converted into engineering magic of the unknown.
Characters
Sprays

Costumes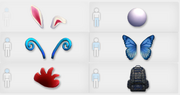 Bunny ears
Bunny tail
Butterfly antennae
Butterfly wings
Rooster combs
Military Assault Pack
Medals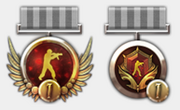 Season Pass purchase medal, seasons grade achievement medal (Add Fitting trail effect).
Badge
Can collect more than a certain number of post-season ratings.
Random Box
It is used automatically when acquired. VVIP passes,VIP passes, cheering cubes, Emergency Medicine, or Battle Revival can be acquired randomly.
---