For its Counter-Terrorist counterpart, see M16A1.
AK-74U (Avtomat Kalashnikova Model 1974 Ukorochenniy, автомат Калашникова укороченный in Russian), is a Terrorist assault rifle purchasable by game points in Counter-Strike Online.
Overview
AK-74U is a Russian assault rifle that holds 30 5.45mm rounds. It boasts a very high rate of fire and decent firepower. It has a great mobility due to its light body.
Advantages
Very high rate of fire
Light weight
Purchasable with game points
High damage
Disadvantages
Can only be purchased by the Terrorists
High recoil
Analysis
Tips
Treat this weapon like M4A1 with higher recoil and rate of fire like a submachine gun.
Release date
South Korea: 30 May 2013.
Taiwan/Hong Kong: 11 June 2013.
China & Japan: 12 June 2013.
Singapore/Malaysia: 12 February 2014.
Indonesia: 3 June 2014.
CSN:Z: 23 September 2014.
Vietnam: 26 March 2015.
Comparisons

Positive
Cheaper (-$400)
More accurate (+2%)
Higher rate of fire (+1%)
Lighter (-4% speed reduction)
Neutral
Same ammo size (30)
Purchaseable only by Terrorists
Negative
Lower damage (-2)
Higher recoil (+1%)
Longer reload time (+0.5 seconds)
Users
Gallery
Shoot sound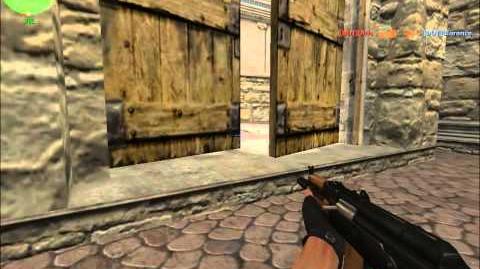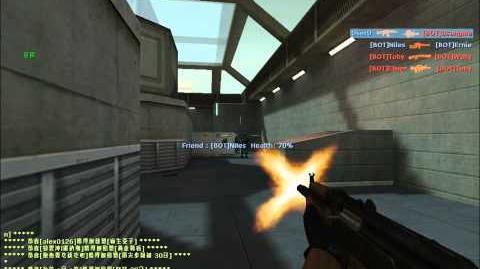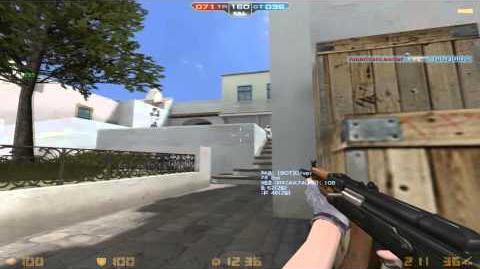 Trivia
The proper name for the weapon is actually AKS-74U, with the S meaning skladnoy (складной in Russian) to denote the folding stock.
The model shows the weapon's fire selector is on the safe position, which means the gun wouldn't be able to fire in real-life. This mistake also can be found on the AKM and its variants.
The reloading action is similar to SG552.
Before the Free Update patch, this weapon used to have level restriction. The players must achieve level 15 (11 for Taiwan/Hong Kong) or higher to purchase it.
External links
---