Aquarium (cs_aquarium) is a hostage rescue map in Counter Strike Online 2.
Overview
Aquarium dealt with in the unfolding hostage map. Because it is small and simple scale, but easily adaptable, be careful of enemy shots in multi-layer structure.
Gallery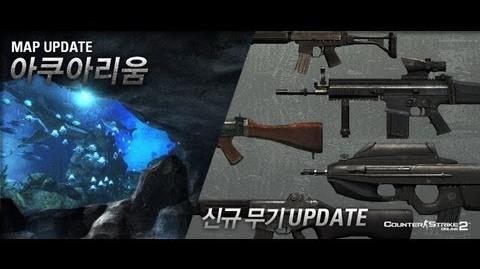 Trivia
This is the first Counter-Strike Online 2's original map.