CROW-1 is a Rare grade pistol under the CROW Series in Counter-Strike Online.
Overview
This weapon has Part System installed.
This item can be bought directly from shop or Battlefield Supply.
This is the remodeled version of Glock 18 with a drum magazine. It is equipped with 50 rounds of 9mm that can be reloaded quickly when hitting the [R] button at the right time during reloading with its CROW Reload System. It can also be fired in automatic.
Advantages
Has automatic fire mode
High magazine size
Can be reloaded quickly with its CROW Reload System
Disadvantages
Expensive for a pistol
Low damage especially in auto mode
Low accuracy and high recoil in auto mode
Comparison to Battle Glock

Positive
Higher accuracy in B mode (+20%)
Higher magazine size (+30)
Neutral
Same damage in both modes (23 & 18)
Same recoil (22%)
Same weight (No speed reduction)
Negative
More expensive (+$1250)
Lower rate of fire (-1%)
Release date
South Korea: 23 March 2017.
Taiwan/Hong Kong: 28 March 2017.
China & Japan: 29 March 2017.
Indonesia: 23 August 2017.
CSN:Z: 20 September 2017.
Gallery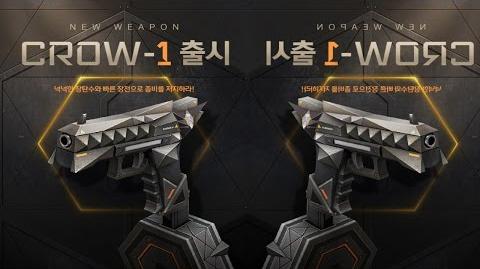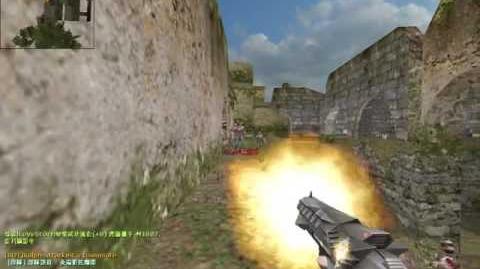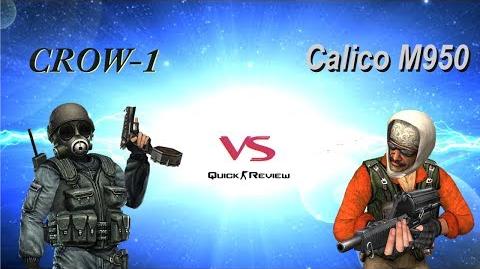 Trivia
CROW-1 is stated that it was manufactured in the USA even though its base weapon originates from Austria.
---