See Viper for her rival.
Carrie the Windfury is a female Counter-Terrorist character in Counter-Strike Online 2.
Official description
Carrie is a consultant from the CTU's Private Think Tank that advises about terrorism and security, Dr. of International Political Science and PhD in Mechanical Engineering, and also has an enjoyment of speed racing.
She is proficient in all kinds of machine, that can feel their status even by touching. Sometimes, the machines behave just like a quaint horse.
She is still looking for her missing sister from childhood whom awares of having association with a US terrorist organization, that engages the CTU on the battlefield.
Choosing this character when playing the game, the user will be granted with the following buffs:
+15% EXP/Points.
Falling damage reduced by 50% in all modes.
+5% movement speed in Zombie Crush (including Daily Challenge Mission).
Favorite weapons

Release date
This character was released through Character Card system on:
China: 23 September 2015.
South Korea: 3 December 2015.
Taiwan/Hong Kong: 9 March 2016.
Gallery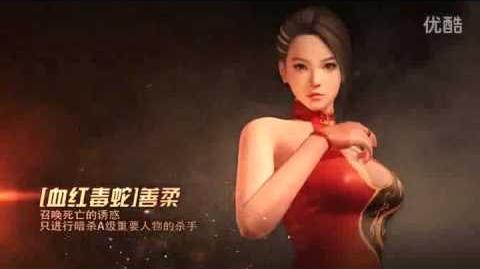 Trivia
Along with Viper, she can only be obtained from the character cards.

Both of them are the first characters to be introduced with passive benefits (buffs) for the player in Counter-Strike Online 2.