Counter-Strike: Condition Zero
Developer

Valve Corporation
Rogue Entertainment
Gearbox Software
Ritual Entertainment
Turtle Rock Studios

Publisher

Sierra Entertainment (Retail)
Valve Corporation (Steam)

Platform(s)

Microsoft Windows
OS X
Linux + SteamOS

Release Date

March 23, 2004 (Windows)
February 21, 2013 (Linux)

Genre

FPS (First-person shooter)

Mode(s)

Single-player
Multiplayer

Rating(s)

ESRB: Mature
PEGI: 16+
Counter-Strike: Condition Zero (CS:CZ) is a first-person shooter video game and the sequel to the original Counter-Strike.
Overview
The game was released in 2004 using the GoldSrc Half-Life engine. Condition Zero features a multiplayer mode, which features updated character models, textures, maps, and other graphical tweaks. Unlike other Counter-Strike games, Condition Zero also contains a single-player mission pack with the player unlocking maps and more efficient bots as they pass certain requirements for each map while playing as a Counter-Terrorist. These requirements include targets such as "kill 3 enemies with a Clarion 5.56" or "win a round in 45 seconds". This game mode is called "Tour of Duty". There is another single player portion consisting of eighteen missions called "Deleted Scenes" made by Ritual Entertainment. So far Condition Zero is the only game in the franchise that features single player campaign.
Condition Zero is known for its complications during development and for introducing the Counter-Strike bot, although the Xbox port of Counter-Strike was actually the first game in the series to include it.
As of April 15, 2009, Counter-Strike: Condition Zero is one of the ten most played Half-Life modifications in terms of players, according to GameSpy.
It was released via both retail stores and Steam. It is bundled with six extra Deleted Scenes missions that were cut from the retail version if purchased via Valve's Steam service.
As a promotional item, Counter-Strike: Condition Zero Cards were also available.
Game Modes
There are two official game modes in Counter-Strike: Condition Zero:
Maps
Weapons
In the campaign, several weapons were added such as:
M60 machine gun
M72 LAW rocket launcher
Bayonet Knife
PC system requirement
Minimum: 500 mhz processor, 96mb ram, 16mb video card, Windows XP, Mouse, Keyboard, Internet Connection.
Recommended: 800 mhz processor, 128mb ram, 32mb+ video card, Windows XP, Mouse, Keyboard, Internet Connection.
Official Screenshots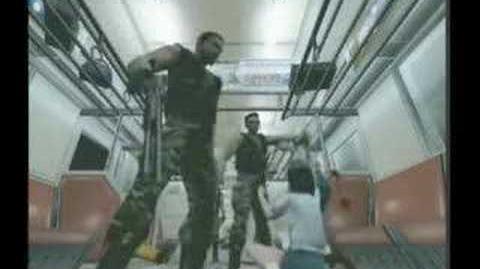 External links