Counter-Strike Online
Developer
Publisher
Platform(s)

Microsoft Windows

Release Date

Various

Genre

FPS (First-person shooter)

Mode(s)

Multiplayer

Rating(s)
Counter-Strike Online is a MMOFPS conversion of the original Counter-Strike, developed by NEXON Corporation and Valve Corporation, distributed by various publishers in the Asian region.
Blurb
Storming the front with its debut in 1999, Counter-Strike pits terrorists against counter-terrorists in a team duel set in a first-person shooter (FPS) theme. What initially started out as a fan-produced mod for Half-Life soon evolved into an entirely new game by itself, credits to the introduction of new concepts and features, as well as the constant refining and improvements to the series.
Riding on its fast-paced and adrenaline pumping tactical game play, Counter-Strike has moved on to garner great success with an ever-growing and dedicated fan base following to become the world's most popular FPS game.
Weapons and Equipments
By far, Counter-Strike Online due to the game's MMO nature, weapons and equipments are added over time on various patch and updates. Weapons' obtain method differs, be it by game points, cash points, various events or by decoding the game's Code Box.
All weapons and several equipments can be purchased for unlimited/permanent duration, and getting premium/advanced weapons from the C-BOX will always be permanent.
Maps
Various classic Counter-Strike maps returns in CSO, alongside many unexpected returns such as Vegas. Original maps or maps that were derived from popular fan-made maps from Counter-Strike were made especially for this game.
Modes
Aside from the classics, Counter-Strike Online offers more game modes for players. Many were made based off popular custom Counter-Strike game modes.
Characters
Lots of named characters were introduced for the game, and Counter-Strike Online is the second game to feature playable female characters after the Japan-exclusive arcade game Counter-Strike Neo.
Factions
Classic factions return, with their appearance taken directly from Condition Zero.
Items
100+ new items are available in the store for supportive game play.
Abilities
New abilities for both humans and zombies are added to make the game play more interesting.
Package
Aside from buying items or weapons individually, players has the option to buy items in packages, usually they offer two or more items in a discounted price. Some packages are available in the shop forever, while some are event-limited.
System Requirements
| | Minimum | Recommended |
| --- | --- | --- |
| CPU | Intel(R) Pentium® 4 CPU 2.80GHz or higher | Intel(R) Core™2 Duo CPU E4xxx or higher |
| RAM | 2 GB | 4 GB |
| Graphics Card | NVIDIA GeForce 6xxx or higher | NVIDIA GeForce 8xxx or higher |
| Operating System | Windows 7 or later | Windows 10 |
| Network | Broadband Internet connection | Broadband Internet connection |
| Hard Disk Drive | 5 GB available space | 10 GB available space |
| DirectX | 9.0c | 9.0c |
Sequels
Counter-Strike Online 2
Counter-Strike Online 2 is another free-to-play massively multiplayer online video game developed by Nexon of South Korea using the Source Engine from Valve Corporation. It made its first announcement in late 2012 and has ended its Beta stage in January 2014.
Spin-offs
Counter-Strike Nexon: Studio
Formerly Counter Strike Nexon: Zombies (CSN:Z)This is the first adaptation of the most anticipated game Counter-Strike Online to be published via Valve Corporation's Steam content delivery system, available from 23 September 2014.[1] The game name was changed at 30 October 2019
References
Gallery
Counter Strike Online Full Music
Ditto, old
Counter Strike Online Singapore/Malaysia/Indonesia & CSN:Z version
Ditto, old
Christmas version
Counter-Strike Online China 12th Anniversary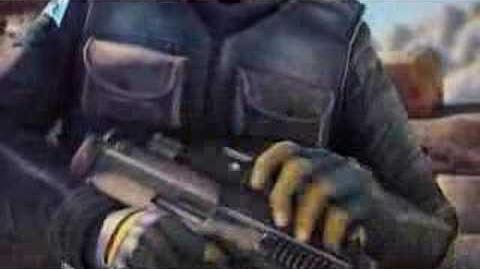 Gaming
See also
Official websites
Nexon - South Korea
beanfun! - Taiwan
beanfun! - Hong Kong
TianCity - China
Nexon - Japan (Officially closed on 6 March 2019)
Megaxus - Indonesia (Officially closed on 1 August 2019, annexed with Counter-Strike Nexon: Zombies)
IAHGames - Singapore/Malaysia (Officially closed on 30 June 2015, annexed with Counter-Strike Online Indonesia, and annexed again with Counter-Strike Nexon: Zombies)
PlayFPS - Thailand (Officially closed on 19 December 2013, annexed with Counter-Strike Nexon: Zombies)
Nexon Europe - Turkey (Officially closed on 30 December 2014, annexed with Counter-Strike Nexon: Zombies)
GoPlay - Vietnam (Officially closed on 15 August 2016, annexed with Counter-Strike Nexon: Zombies)