For original version, see Kriss Super V.
Dual Kriss Custom is a Unique grade submachine gun in Counter-Strike Online.
Overview
The Dual Kriss Custom is a special modification of Kriss Super V, fed with 70 rounds of 7.62 NATO (35 rounds for each gun), Holographic Sights and fitted with a muzzle brake. It has 1x zoom as the secondary mode.
This weapon is one out of the four exclusive weapons that can be chosen by the Hero/Heroine in Zombie 3: Hero. Moreover, it cannot be dropped by the player nor Deimos' shock ability.
Advantages
Deals very high damage to zombies
Has 1x zoom
Very high accuracy, especially when zooming
High rate of fire in normal mode
High stun and knockback powers
Low recoil
Light weight
High magazine size
Disadvantages
Usable only when the player is chosen to become Hero/Heroine
Long reload time
Comparison to Dual Kriss

Positive
Free
Higher damage
Higher knockback and stun powers
Higher magazine size (+20) and spared ammo (+170)
Has 1x zoom
Neutral
Same accuracy in A mode (76%)
Same recoil (14%)
Same speed reduction (7%)
Same reloading time
Negative
Users
Release date
South Korea: 25 June 2015
Taiwan/Hong Kong: 30 June 2015
China: 1 July 2015
Gallery
Shoot sound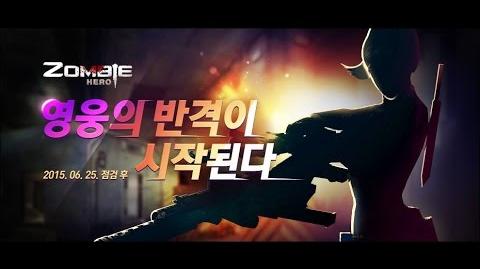 Trivia
Unlike the original Dual Kriss, this variant has muzzle brake attached and usable scopes.

Muzzle brake in real life is applied as recoil compensator.

This is the second dual-wielded weapon that is able to zoom after SKULL-4. Normally, it is impossible to zoom through any dual-wielded weapons.
It uses 7.62 NATO ammo instead of .45 ACP like the original one, making it the first submachine gun to use 7.62 NATO ammo in Counter-Strike Online.
---