Dust CSO Land is a map based on Dust in Counter-Strike Online.
Overview
Virtual infiltration/defense training is conducted at an abandoned amusement park facility outside the city. Dust CSO Land comes with various game modes available to play.
Release date
South Korea: 28 April 2020.
CSN:S: 13 May 2020.
CSO Land Crate Collecting Event
During the event period, the appearance of the supply box will be changed to the image of a 'gift box'. In Zombie Hero and Zombie Z mode, press the [E] key to get a distribution box. Collected gift box will be rewarded as follows:
10x: Expedition Slot Extension (7 days)
20x: Rare Decoder (x10)
30x: Unique Decoder (x1)
40x: Rare Decoder (x20)
50x: Unique Decoder (x2)
60x: Rare Decoder (x20)
70x: Unique Decoder (x3)
80x: Rare Decoder (x40)
90x: Unique Decoder (x4)
100x: Rare Decoder (x50)
110x: Transcendence Decoder (x1)
Conditions
Up to 10 CSO Land Supply Boxes can be collected per day.
The CSO Land Supply Box is an item that accumulates in the inventory, but cannot be used by itself.
CSO Land supply boxes are collected collectively through maintenance on 5/14 (Thu).
Only counted in room with 8 or more players.
Participation is not possible in studio mode.
Gallery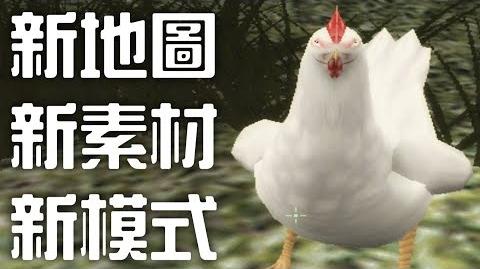 ---
Community content is available under
CC-BY-SA
unless otherwise noted.