Dust Zero (de_dust0) is an official bomb defusal map in Counter-Strike Online released alongside Basic mode.
Overview
Dust Zero is the third map introduced in the Dust series, developed by NEXON Corporation. This map uses newer textures and has more add-ons, closely resembling Counter Strike: Source's version of Dust. Some of the vehicle models in Dust Zero are imported from Condition Zero: Deleted Scenes.
Gallery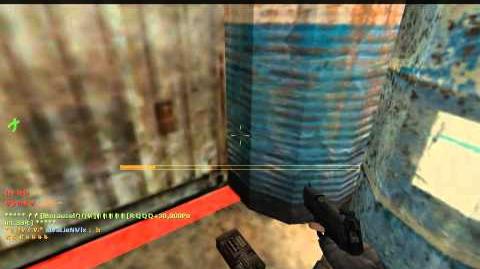 Trivia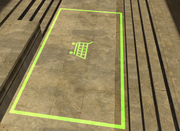 In this map, the buy areas use a sprite, similar to that of Zombie Scenario, which is friendly to newbies or players that are not yet familiar with the mechanism of the map. Moreover, this will be able to tell the players how big or small the buy area is.
In this map, you can hear Muslim chants and rats squeaking, taken from Condition Zero: Deleted Scenes.
There is a helicopter in the Terrorist spawn zone.
When Counter-Terrorist spawns in the beginning of the round, a short environment music can be heard. That music is similar (if not exact) to the one used in a Counter-Strike official map called de_survivor (the music also plays when CT spawns in the beginning of the round). (Note that de_survivor has been released in SG/MY version)
Some players may experience difficulties such as framerate drops due to the newer textures of the map.
The music heard at the alley is from cs_arabstreets, an official hostage rescue map that made its last appearance in the initial retail version of Counter-Strike.
---