| | | | | | |
| --- | --- | --- | --- | --- | --- |
| | | | | | |
Electron or Trace: Rule A (zs_electron) is the extra chapter of Zombie Scenario: Season 7.
Background
In a virtual training area, an enhanced virtual battle simulation of intrepid combatants takes place.
Goal
Collect battle data at a virtual training location.
Follow Evelyn's battle guide to the final target area.
Tips
Proceed through the game through the guide information displayed on the map.
If you press the [E] key in the place marked with E, the marked device will operate.
The red glowing structure can be destroyed by attacking and the game can proceed.
Release date
South Korea: 16 September 2021.
China: 29 September 2021.
Taiwan/Hong Kong/CSN:S: 6 October 2021.
Recommendations
Weapons
Trascripts
Wave 1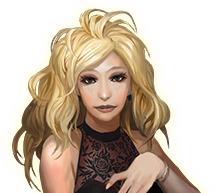 Hello. This is Evelynn.
Combatants. It's an honor to see you again.
I saw a ray of hope because of the good results in the previous stage.
I must have underestimated your fighting abilities.
You have demonstrated considerable combat power and countermeasures against large variants.
And we are one step ahead in securing data to respond to new threats.
We expect good results from this battle test as well.
Please do your best. I will always support you.
Wave 2
Evelynn: In combat, there are other threats besides the attack of the Infested.
Evelynn: Structures like obstacles are a major obstacle to the progress of the operation.
Evelynn: Destroy and enter.
Wave 3
Evelynn: Circumstances arise where you may need to pay attention to manipulating your personalizer.
Evelynn: Special care must be taken when handling firearms around suspected explosives.
Wave 4
Evelynn: Besides explosives, there are booby traps that cannot be destroyed by firearms.
Evelynn: Detour near the trap to gain access.
Wave 5
Evelynn: Activates or destroys surrounding features depending on specific circumstances to secure an escape route.
Evelynn: Common switchboards and objects like generators, etc.
Evelynn: Activate/destroy all targets marked with yellow targets, then move to the next area.
Wave 6
Evelynn: Depending on the characteristics of the battle terrain, the response method will vary depending on the difference between wide and narrow areas and elevation difference.
Evelynn: This battle is about moving after securing a target in a small space.
Wave 7
Evelynn: Manipulate/block the steam pipe and move to the next area.
Wave 8
Evelynn: Boomers and zombie dogs that explode after approaching in tight spaces pose a greater threat than normal.
Evelynn: Wouldn't it be better to get rid of them before approaching them?
Wave 9
Evelynn: Now, here's a situation to secure a ramp that integrates water discharge and water level control.
Evelynn: There are several ways to control the water level.
Evelynn: Destroy the structures and secure a high water level to swim or move.
Evelynn: Conversely, we find a way to move by activating switches such as valves on pipes.
Wave 10
Evelynn: A new type of mutant data that could not be obtained in the last large mutant battle has been obtained.
Evelynn: Please be careful as we plan to attack the fighters with a menacing explosive.
Evelynn: Defeating a large mutant unlocks the next section.
Evelynn: For reference, pay attention to the volume of the strong ventilation fan on the corner of the room.
Wave 11
Evelynn: Combatants. Again, you've lived up to my expectations.
Evelynn: Your fighting prowess will be an example to all your fighters in the future.
Wave 12
Evelynn: The tests aren't over yet.
Evelynn: Explosive obstacles and booby traps that appeared early in the deepening pattern.
Wave 13
Evelynn: Please move with more caution.
Wave 14
Evelynn: The following is a combination of tactical gear operation within the operational area and another combat pattern of large variants.
Evelynn: Sometimes tactical equipment, such as guns, is useful for opening access.
Evelynn: Destroy obstacles using the given number of shots as much as possible, then enter at the same time as suppressing the mutant.
Wave 15
Evelynn: You showed very good results, even in the operation and utilization of tactical equipment, even in a difficult battle situation.
Evelynn: We have high expectations for our combatants. You are the hope of mankind.
Wave 16
Evelynn: This time we have prepared a slightly higher difficulty situation.
Evelynn: This section tests your ability to escape in an emergency.
Evelynn: The goal is to use all your firepower to disable enemy equipment and then move on to the next section.
Evelynn: Concentrate as much as possible to secure a target and evacuate inside the blue hologram.
Wave 17
Evelynn: The recently reported large mutant, Agent B, showed a different fighting style from the previous large Infectants.
Evelynn: As it exhibits abnormal powers while maintaining human reason intact,
Evelynn: We have determined that Kronos' Super Soldier testing has come to a close.
Evelynn: To end all this before they become more powerful,
Evelynn: I beg you to join us in empowering us to fight Kronos.
Wave 18
Evelynn: Disabling the last gateway security system will end your primary combat power measurement.
Evelynn: We would like to express our deepest gratitude to the fighters who have fought valiantly so far.
Evelynn: It was more than Evelynn.
Final boss round
Evelynn: Good morning combatants.
Evelynn: I hope you get your equipment overhauled as soon as possible.
Evelynn: This test is about recently obtained data on Kronos' large-scale building weapons.
Evelynn: This weapon model is codenamed Colossus.
Evelynn: You don't have to be overwhelmed by the size of this weapon.
Evelynn: Because of its size, it also has weaknesses.
Evelynn: Attack the enemy weapons in turn, starting with the wings, this is only optional.
Evelynn: New counter-strategies are yours to create.
Evelynn: Guided missiles and drones that attack unspecified masses are destructive.
Evelynn: The laser pattern and the large fireball attack pattern have also been identified.
Evelynn: If you are being targeted by an enemy weapon, please leave immediately.
Evelynn: Then I wish you all the best of luck.
Bosses
Gallery
Trivia
Electron means an extremely small piece of matter with a negative electrical charge.
In map 2 is taken from All-Out boss area.

There is some bug if you approach XT-300, you will die except if you use Titan Will's Add-ons.

This chapter depicts the third involvement of Evelyn after Episode Victor and Forest Keeper.
All bosses of this map from Zombie Scenario: Season 7 excluded Megalodon.
---