Jurassic World: Dominion Dominates Fandom Wikis - The Loop
Play Sound
| | | | | |
| --- | --- | --- | --- | --- |
| | | | | |

Episode Carlito (zs_carlito) is the fourth and final chapter of Zombie Scenario: Season 6 in Counter-Strike Online.
Summary
Legendary mercenary Carlito from his days with the Vanguard Company. This is the story of how he lost an eye while escaping.
Objective
Complete Douglas Jacob's mission and escape the Vanguard Company.
Goal
Complete Douglas Jacob's mission and return safely.
Rescue the Vanguard Company from the zombie attack.
The mastermind is revealed. Dispose of Agent Jay and survive.
Tips
It is easier to pursue by following the mission area indicated on the map.
The indicated equipment will activate upon pressing the [E] key while on the area marked with an [E].
Walls that are glowing red can be destroyed to proceed with the game.
Background
Part 1
Carlito is a veteran mercenary working for the Vanguard Company. One day he receives a mission directly from Douglas. The mission has him retrieve information from a research laboratory. Although the mission is relatively simple, he does not let his guard down going in. The research institute Carlito is heading into has been turned into a zombie den...
Part 2
Having completed the mission, Carlito returns to headquarters. Before arriving, Carlito and his men are attacked by an unknown enemy and are forced to make an emergency landing at the Vanguard Company. Unbeknownst to them, the Vanguard Company had been under zombie attack and nearly annihilated. Carlito sets out to eliminate the zombies...
Part 3
To his dismay, the mastermind behind the attacks upon the Vanguard Company turns out to be Douglas Jacob, the owner. Carlito's activities prodded the government to dig into his background. When this became a threat to Douglas, his paranoia got the better of him and he laid a trap for the branch Carlito was at by orchestrating a zombie attack.
Release date
South Korea: 21 September 2017.
Taiwan/Hong Kong: 27 September 2017.
China/Japan: 28 September 2017.
Indonesia: 8 November 2017.
CSNZ: 21 December 2017.
Recommendations
Weapons
Facing RAH-66 Comanche

Facing Agent Jay
Costumes
Achievement
| Title | Description | Task |
| --- | --- | --- |
| [Agent] | Gentlemen. Anti-aircraft can be used in so many places. A medal given to a person who is weaker than me. | Defeat Agent Jay 100 times. |
Transcript
Enemies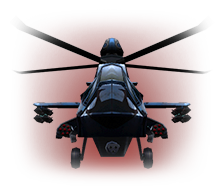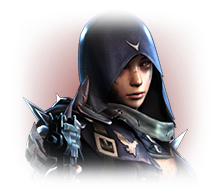 Common
All types of zombies appear in this chapter.
Mini Boss
Comanche

Main article: Comanche
Comanche appears as mini boss three times in this chapter. During the first appearance, it only shoot miniguns. For second appearance, it launches two destructible missiles at a time. For the third time, it can be damaged with anti-air cannon.
Boss
Agent Jay

Main article: Agent Jay
Agent Jay is unleashed by Douglas Jacob to destroy Carlito and his Vanguard mercenaries. She is an expert assassin equipped with a pair of dagger specialized Uzi. Cloaked under a dark blue-black hood, she can jump and move in a very fast manner. According to her face and body skins, it is likely that she is also exposed to Z-Virus but still gain her consciousness.
Clear reward (Rare drop)
Jay's Dagger
Main article: Jay's Dagger
Two daggers used by Agent Jay, who serves Douglas Jacob. It has been through many battlefields along with her. This weapon is capable of fast and fatal attacks.
Gallery
Trivia
This chapter introduces Agent Jay who serves Douglas Jacob.
Comanche and Destroyer Ship Cannon are reintroduced in this chapter.

For some reason, Comanche has lower frame rate, resulting in weird 'laggy' movements.

This chapter structure heavily resembles Rise Hard mission from Counter-Strike: Condition Zero Deleted Scenes.
In Indonesia, this map is split up into three different selections, allowing one to skip directly to the boss round if they wish.
---