Jurassic World: Dominion Dominates Fandom Wikis - The Loop
Play Sound
NOTICE
Any updates placed here in advance are speculative and subject to change.
Do not take them as absolute truth until the update in question comes out.
Future updates and unreleased content
15 June 2022
Released Market
Held Cool Summer event
Held Event Decoder & Zombie Scenario Add-On Giveaway event
Held Login Rewards Event
2 June 2022
18 May 2022
4 May 2022
Patched [Protection] event mode to Zombie Hero
Added Weapon Cooldown restriction in regular Zombie modes
Updated Zombie Z Weapon Unlock Levels
Updated prizes for New/Return Players
Held Spring Winds Bring Spring Flower Boxes Event
Adopted Plain Sword
Added Class Rotation to the Class Decoder
Added more paints to the Mileage Shop
Fixed various bugs
27 April 2022
20 April 2022
6 April 2022
23 March 2022
Held Random Rule Zombie Hero
Held Doubled Season Pass Badge and Play event for the New Semester events
Resold Satellite Mine
Improved Petrol Boomer and Batista performance

Added Part System to both weapons
Increased damage in Zombie and Scenario modes
Updated their Zombie Z levels
10 March 2022
23 February 2022
9 February 2022
Held Valentine event
The CSN:S Director's Small New Year's Gift rewards

Gave one of each of the following decoders + 2022 Mileage: Rare Decoder, Unique Decoder, Transcendence Decoder, Point Transcendence Decoder, Class Decoder, Class Point Decoder, Epic Decoder, Event Decoder

Held Random Zombie Hero event
Fixed various bugs
26 January 2022
12 January 2021
29 December 2021
15 December 2021
1 December 2021
17 November 2021
3 November 2021
20 October 2021
6 October 2021
Released Electron
Added Class Change feature: Press [H] to change your class next round
Held Fireworks Crafting Festival! and Gather Sky Lanterns and Get Rewards! events
Adopted Failnaught
Added Class Voice Emphasis to Audio Options
23 September 2021
Adopted SG552 Cerberus

Held SG552 Cerberus Collection Event

Fixed various bugs
17 September 2021
15 September 2021
8 September 2021
25 August 2021
11 August 2021
Released Lowdown
Updated Studio Play:

Added Level and Difficulty rules
Added Cutscene Camera device
Expanded Ranking Board function

Released Researcher Journal #7: Tracking
Held Studio Zombie Scenario Contest
Improved info accessibility and user convenience
Rebalanced Zombie Z Season 2
Updated Battlefield Supply
Fixed various bugs
28 July 2021
21 July 2021
14 July 2021
30 June 2021
16 June 2021
2 June 2021
20 May 2021
Held 2021 Season 9: Fantasy World

Reorganized some features

Held League Season 5
Updated zombie content

Buffed zombies in rooms with zombie restrictions
Zombie restriction quota was increased to 4
Buffed further zombies for Normal Zombie Only restriction
Updated Karma
Balanced zombie meta
Adjusted weapon levels in Zombie Z

Improved Inventory system
Updated Battlefield Supply
Fixed various bugs
6 May 2021
21 April 2021
7 April 2021
Replaced Blood Dripper with Thunder Ghost Walker in Transcendence Decoder
Adopted Satellite Mine
Held Seed event
Held Zombie Hero Random Rule event
Held CSN:S official Discord Event
Recovered an add-on item that was used irrespective of the intent due to a system error
Modified the maximum enhancement value of M95 Christmas damage from 1 to 2.
Modified the maximum enhancement value of the VICTORY series weapon enhancement items (Damage, Accuracy, Recoil, Weight, Continuous fire, and Number of rounds) to 5.
24 March 2021
10 March 2021
24 February 2021
17 February 2021
10 February 2021
27 January 2021
20 January 2021
Improved and held Mileage Auction

Linked Auction House prices for enhancement weapons
Improved search system
Recent transaction history
Upper/lower price limit system expanded

Held System Auction and 1000 Mileage Auction events
13 January 2021
Held New Year's Lucky Pouch Event

Gave away Decoders and Mileage
6 January 2021
23 December 2020
9 December 2020
25 November 2020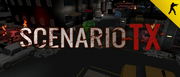 11 November 2020
28 October 2020
14 October 2020
Held Full Moon Festival Event
Held Rice Cake Grenade Giveaway Event
Held Surprise Mileage Auction, Mileage Auction Special Item and 1,000 Mileage Auction Events
7 October 2020
16 September 2020
Adopted Miracle Prism Sword
Held Zombie Virus Overcome event
Held "Wait ! I'll go get a special weapon" event
2 September 2020
19 August 2020
5 August 2020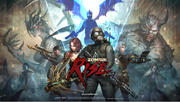 22 July 2020
8 July 2020
24 June 2020
17 June 2020
10 June 2020
Held 2020 Season 6 Event
Reorganized Season Pass
Added Zombie Quest feature
Added Paint Switching feature
Updated Golden Zombie event
Reintroduced Weapon of the Month
Held SKULL IS BACK event
Refreshed Store with new items

Removed Paint Reset Blueprint
Added Premium Moderator item
Reorganized Mileage Duffel Bag

10,000 Mileage Duffel Bag: You can freely send amounts up to 10,000 mileage.
50,000 Mileage Duffel Bag: You can freely send amounts up to 50,000 mileage.
100,000 Mileage Duffel Bag: You can freely send amounts up to 100,000 mileage.
200,000 Mileage Duffel Bag: You can freely send amounts up to 200,000 mileage.

Updated Battlefield Supply with Season Pass Coins
Fixed various bugs
27 May 2020
13 May 2020
29 April 2020
22 April 2020
16 April 2020
1 April 2020
18 March 2020
4 March 2020
19 February 2020
5 February 2020
22 January 2020
2 January 2020
2019
18 December 2019
11 December 2019
27 November 2019
13 November 2019
30 October 2019
16 October 2019
2 October 2019
23 September 2019
Held Hide and Seek map building contest
18 September 2019
4 September 2019
21 August 2019
7 August 2019
1 August 2019
Launched service for South East Asia: Brunei, Cambodia, Indonesia, Laos, Malaysia, Myanmar, The Philippines, Singapore, Thailand, Vietnam
24 July 2019
10 July 2019
26 June 2019
12 June 2019
5 June 2019
29 May 2019
15 May 2019
30 April 2019
27 April 2019
17 April 2019
3 April 2019
20 March 2019
6 March 2019
20 February 2019
13 February 2019
Fixed game bugs
Resold shop items

Weapons: CROW-3, Lightning Bazzi-1, Lightning Dao-1, TURBULENT-5 and VULCANUS-1
Classes: Alice (Limited Edition), Alin, Criss, David Black, Enzo, Jennifer, Choi Ji Yoon, 707th Special Mission Battalion, Lingling, Lucia, Michaela (Limited Edition), Natasha, Ritsuka and Yuri
30 January 2019
22 January 2019
16 January 2019
2 January 2019
2018
19 December 2018
5 December 2018
21 November 2018
7 November 2018
31 October 2018
24 October 2018
10 October 2018
26 September 2018
12 September 2018
29 August 2018
15 August 2018
1 August 2018
18 July 2018
4 July 2018
20 June 2018
7 June 2018
23 May 2018
Held Crazy Zombie Hero event
Held New User event
Held Reward Box event
9 May 2018
25 April 2018
11 April 2018
28 March 2018
14 March 2018
7 March 2018
Held Compensation event for Free time event bug
Announced the removal of XIGNcode Anti-cheat system
21 February 2018
Moving game servers to hosting in the Netherlands
7 February 2018
24 January 2018
10 January 2018
2017
20 December 2017
6 December 2017
Adopted CHARGER-5
Added password hint for Bells Research Institute #01 Studio map
29 November 2017
22 November 2017
Black Friday Sales Event!
Unused Premium Top 50 Decoder are to be exchanged with Mileage
Resold Galaxy, Ji Yoon Choi, Red/Blue Lightning, Erica, Hawk, Blood and Poison weapon Paints
8 November 2017
25 October 2017
11 October 2017
20 September 2017
Adopted CROW-1
Held America! Hot Time Event!
Held Gun Deathmatch Decoder giveaway event
Held Elite Zombie Killer Event
6 September 2017
23 August 2017
16 August 2017
9 August 2017
26 July 2017
13 July 2017
28 June 2017
21 June 2017
14 June 2017
24 May 2017
10 May 2017
26 April 2017
12 April 2017
29 March 2017
8 March 2017
22 February 2017
15 February 2017
Added Dual Infinity Final Race Pattern
Updated Anti-Cheat system
Updated some language strings
8 February 2017
1 February 2017
25 January 2017
18 January 2017
11 January 2017
2016
28 December 2016
21 December 2016
14 December 2016
7 December 2016
30 November 2016
23 November 2016
09 November 2016
02 November 2016
Resold Premium Pack and Value Plus Pack
26 October 2016
19 October 2016
12 October 2016
5 October 2016
28 September 2016
21 September 2016
14 September 2016
7 September 2016
Adopted CROW-5 and VULCANUS-1
Held Zombie Chronicle event
Updated Player Statistics
31 August 2016
24 August 2016

17 August 2016
Adopted PP-2000
Held Claim Your Weapon event to achieve the PP-2000
Held VICTORY Event (MG3 Nation Flag)
Held Zombie Killing Spree event
10 August 2016
3 August 2016
27 July 2016
20 July 2016
13 July 2016
1 July 2016
22 June 2016
15 June 2016
8 June 2016
25 May 2016
18 May 2016
11 May 2016
4 May 2016
27 April 2016
20 April 2016
14 April 2016
6 April 2016
30 March 2016
23 March 2016
Introduced Transcendence Decoder
Adopted AWP Elven Ranger, Storm Giant Warhammer, Air Burster, Petrol Boomer, Crowbar Maverick and K1A Maverick
Recruited Jin Se-yeon, Ha Ly, Krieg, Soi, Jim, Henry, Gunsmith, Michaela (Limited Edition) and Choi Ji Yoon (Limited Edition)
Held Golden Weapon Supply event
Added Mileage Coupon
16 March 2016
9 March 2016
2 March 2016
24 February 2016
17 February 2016
11 February 2016
3 February 2016
27 January 2016
21 January 2016
13 January 2016
2015
22 December 2015
14 December 2015
10 December 2015
25 November 2015
Added TMP Dragon, MP7A1 Unicorn, Slasher, MP5 Tiger, UMP45 Snake, Lightning Rail, Fire Vulcan, P90 Lapin, Eruptor, M1911 A1 and PGM Hécate II into Code Box
Sold Machete, Claw Hammer and Crowbar in Shop with game points
Patched Zombie Scenario: Season 5, Zombie Tag and Sudden Death
Updated Hidden and Item Battle Renewal
Rebalanced Zombie Scenario: Season 1 Survival maps: Lost City, Double Gate and Trap
Updated Zombie Giant: add RAH-66 Comanche for human team and Angra for zombie team
Released Bunny Yard and Parking (25/11), Omen (26/11), Out City (27/11), Mobius (28/11), Memories (29/11) and Another Truth (30/11)
Introduced Paint system
Held Crazy Gun Deathmatch event
Held Mileage Decoder giveway event
Held Black Friday Sale Off event
18 November 2015
11 November 2015
28 October 2015
Adopted VULCANUS-7
Sold DLC pack: Wizard of Oz
Held Halloween event: player will receive 1 Costume Box every time accomplishing the conditions (maximum 3 boxes per day):

Log in during the event
Play for 1 hour
Play for 2 hours

Removed Bloody Blade
Updated hack shield: Replaced AhnLab HackShield Pro with XignCode3
21 October 2015
14 October 2015
7 October 2015
Held CSN:Z 1st Anniversary event
30 September 2015
23 September 2015
16 September 2015
10 September 2015
2 September 2015
26 August 2015
20 August 2015
Introduced Enhancement Boxes: Perfect Enhancement and Anti-Elemental
17 August 2015
29 July 2015
21 July 2015
8 July 2015
Log in during 8 July ~ 8 August 2015 to recieve:
2 July 2015
24 June 2015
17 June 2015
10 June 2015
Held Mileage Code Decoder daily mission giveway event
Complete Zombie Scenario maps during event period to obtain Mileage Code Decoder (1 unit per map, 14 times in total)
Advanced item rewards obtained from Mileage Decoding System are no longer announced in the chat box
13 May 2015
30 April 2015
22 April 2015
15 April 2015
1 April 2015
26 March 2015
20 March 2015
12 March 2015
5 March 2015
26 February 2015
12 February 2015
Added Heart Bomb
Held Valentine event:

Log in and receive a [Left Heart] Spray (10 Days) (can be earned once during the event period)
Play in matches for 1 hour and receive a [Right Heart] Spray (can be earned once during the event period)
Play in matches for at least 1 hour, for 7 days, and receive the [Full Heart] Spray (permanent) (only count in rooms with 4 or more players)
4 February 2015
Corrected the Mosin-Nagant rifle which fails to allow the use of Duration Extender
Ended the 20% Crafting Bundle Sale
Applied changes to Vote Kick:

Raised the price to 5000 points (1 unit)
Players must be Level 20 to purchase the Vote Kick
Item cannot be gifted
Players can only purchase the Vote Kick item once per day
29 January 2015
8 January 2015
2014
16 December 2014
9 December 2014
Held 2x EXP/Points event from 9 Dec ~ 18 Dec:

From 12 Dec ~ 15 Dec: all days (12 Dec at 17:00 CET until 15 Dec at 10:00 CET)
Other days: during 8:00 ~ 20:00 CET
27 November 2014
Held Black Friday Sale (70% off cash items)
Held Big Head Event and introduced Soy's SD Zombie Maker
Recruited Vigilante Corps and Thunder Squad
OTs-14 Groza is now enhanceable
Released new items: Special Mission Reset, Duration Extender, Damage Display and Nickname Change
Added M134 Minigun, Dual Infinity, Combat Knife, Kriss Super V, Double Barrel and SL8 into Combat Blueprint and held Upgrade Events for those weapons
Gave away [S] Class Blueprints every day from 27th November through 14th December
Successfully performing 7 Craftings with [S] Blueprints will immediately award a 10-Day upgradable weapon
Added Weapon Experience system and held for BALROG-IX (Toxicity), SKULL-5 (Decoy) and JANUS-7 (Angra Nest)
Updated Battlefield Supply
Released Welcome package for new players: new user who logs into the game after 27 November will receive Round Retry (50 quantities), Battle Revival (50 quantities), Large Emergency Medicine (100 quantities), Small Emergency Medicine (100 quantities)
Players from Turkey region will be able to join CSN:Z from 22 December
Design changed:

After leaving a Family, now only require 2 days before being able to join a new one (instead of 2 weeks)
Zombie Enhancement system now only requires 5 skills to be raised to at least Level 5 first
Rankings for new players have been rebalanced, with less EXP required per rank through Lv. 10
Recipe slots have been removed from the Crafting menu as the CSN:Z Team makes further changes to improve Crafting

Fixed bugs:

Added support for 1366x768 and 1360x768 game resolutions during gameplay
Set CSN:Z window to a borderless mode when game is launched on smaller sized windows desktops
Corrected incorrect name of Zombie Scenario bosses from "Seize" to "Siege"
Corrected reward notifications for certain Scenario maps stating the wrong map completed
20 November 2014
5 November 2014
22 October 2014
Upgraded technical of Russian server
Supported for Norwegian Krone and Canadian Dollar
Localization improvements
16 October 2014
Design changed:

Increased the minimum possible damage to walls and obstructions in Zombie Scenario
Gifting in Shop has been re-enabled
Automatic selection of High-performance GPU on systems where multiple graphic cards are available
Improved various text issues across all supported languages to address phrasing and display issues

Fixed bugs:

Gifting to a player who is offline now fully processes
Applied fixes to properly enable Steam Achievement activation
Applied fixes to address potential crashing issues in Zombie Scenario
MP7A1 60R, SCAR-H and XM8 Sharpshooter can now be disassembled
Applied fixes to address lobby window displaying at incorrect resolutions
Improved Hackshield compatibility to address false-positive kicking
Corrected Family Point Message

Introduced Matchmaking
7 October 2014
Officially launched
Design changed:

All Crafting actions no longer requires fee of points
Leaving a match in progress no longer incurs a penalty of points
Secondary Password system was disabled for Crafting menu
Improved instructions for Crafting menus to help players learn about different grades of quality for Crafting materials
Changed which pages appear first for Crafting and Mission menus to help direct users to most commonly used pages
Lobby UI is now permanently in windowed mode; video settings for fullscreen and different resolutions are applied when entering gameplay
Length of chat messages increased to 60
List of Daily Missions updated to include more
Added color coding to game mode names to help players browsing through the list of game rooms
Altered appearance of buttons for in game Buy menu to direct players to important functions

Fixed bugs:

Quick Start button now correctly searches for matching game rooms when player is not already inside a channel
Removed non-functional Find option for rooms list
Buy Menu for Terrorist Submachine gun no longer shows a machine gun or other incorrect weapons

Updated Battlefield Supply
Held events:

Zombie Scenario Season 2 Chronicle Event (7 Oct ~ 22 Oct 2014): completing Zombie Scenario: Season 2 in chronological order to recieve: UTS-15 (15 Days), MK48, AS50 (15 Days), King Cobra (15 Days), Katana (15 Days), Large Medical Kit, Round Retry x20, Battle Revival x20
Play and Craft: play 10 min, 20 min, and 60 min to receive rewards
Weekend Hot Time (11 Oct ~ 2 Nov 2014): increased EXP and GP by 50% for all matches completed every Saturday and Sunday
23 September 2014