NOTICE
Any updates placed here in advance are speculative and subject to change.
Do not take them as absolute truth until the update in question comes out.
See updates from 2016-2019: Events (South Korea)/2016-2019
20 January 2022
6 January 2022
Improved SKULL-T9 performance

Increased Range, B mode damage, Rate of Fire and portability
Readjusted its Zombie Z level

Fixed some bugs
2022
30 December 2021
16 December 2021
2 December 2021
18 November 2021
11 November 2021
4 November 2021
21 October 2021
7 October 2021
Held Random Rule Zombie Hero
Held Autumn Leaves Box Collection event
Added

Transcendence Enhanced Weapon Selection Box

Added 50 EXP Weapon Enhancement EXP Coupon
30 September 2021
Improved Failnaught perfomance
Added Class Voice Emphasis to Audio Options
Fixed various bugs
16 September 2021
Released Electron
Added Class Change feature: Press [H] to change your class next round
Held Fireworks Crafting Festival! and Gather Sky Lanterns and Get Rewards! events
Held Mileage Auction
Adopted Failnaught
Fixed various bugs
9 September 2021
Held Full Moon event

Hunter Killer X-7 (Gun Boost 6, Rage Down 6) as the top prize
26 August 2021
12 August 2021
29 July 2021
Released Lowdown
Updated Studio Play:

Added Level and Difficulty rules
Added Cutscene Camera device
Expanded Ranking Board function

Released Researcher Journal #7: Tracking
Held Studio Zombie Scenario Contest
Improved info accessibility and user convenience
Rebalanced Zombie Z Season 2
Updated Battlefield Supply
Fixed various bugs
15 July 2021
8 July 2021
6 July 2021
1 July 2021
17 June 2021
3 June 2021
20 May 2021
6 May 2021
22 April 2021
8 April 2021
25 March 2021
Replaced Blood Dripper with Thunder Ghost Walker in Transcendence Decoder
Adopted Satellite Mine
Held Seed event
Held Zombie Hero Random Rule event
Recovered an add-on item that was used irrespective of the intent due to a system error
Modified the maximum enhancement value of M95 Christmas damage from 1 to 2.
Modified the maximum enhancement value of the VICTORY series weapon enhancement items (Damage, Accuracy, Recoil, Weight, Continuous fire, and Number of rounds) to 5.
11 March 2021
25 February 2021
11 February 2021
4 February 2021
14 January 2021
7 January 2021
2020
31 December 2020
Held New Year event
Gave away Decoders and Mileage
23 December 2020
10 December 2020
26 November 2020
12 November 2020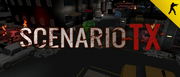 29 October 2020
15 October 2020
24 September 2020
17 September 2020
3 September 2020
Adopted Miracle Prism Sword
Held Zombie Virus Overcome event
Held "Wait ! I'll go get a special weapon" event
20 August 2020
6 August 2020
23 July 2020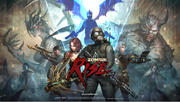 9 July 2020
25 June 2020
11 June 2020
28 May 2020
Held 2020 Season 6 Event
Reorganized Season Pass
Added Zombie Quest feature
Added Paint Switching feature
Updated Golden Zombie event
Reintroduced Weapon of the Month
Held SKULL IS BACK event
Updated Store

Removed Erase Paint item
Added Premium Moderator item
Reorganized Mileage Duffel Bag

10,000 Mileage Duffel Bag: You can freely send amounts up to 10,000 mileage.
50,000 Mileage Duffel Bag: You can freely send amounts up to 50,000 mileage.
100,000 Mileage Duffel Bag: You can freely send amounts up to 100,000 mileage.
200,000 Mileage Duffel Bag: You can freely send amounts up to 200,000 mileage.

Held 3 days Mileage Auction
Fixed various bugs
Updated Battlefield Supply with Season Pass Coins
11 May 2020
28 April 2020
16 April 2020
2 April 2020
19 March 2020
5 March 2020
20 February 2020
6 February 2020
21 January 2020
9 January 2020