FG-Launcher (Firecracker Grenade Launcher) is a grenade launcher obtainable from Code Box in Counter-Strike Online.
Overview
FG-Launcher (Firecracker Grenade Launcher) is a grenade launcher modified from a firecracker fed with 10 rounds of 40×46mm grenade. If an enemy is near the blast radius of the launched grenade, they will experience a disorienting screen shake.
Advantages
High magazine size for a grenade launcher
Usable by both Counter-Terrorists and Terrorists
High reserve ammunition for a grenade launcher
Screen-shaking effect to disorient enemies
Disadvantages
Obtainable only via Code Box
Long reload time
No optical zoom
Hurts user if nearby blast radius
Tips
Overall
Disturbs players' concentration, making their movement difficult as it screenshakes them, including the user him/herself.
Unlike its counterpart the M32 MGL, it deals lower damage to the point that it takes roughly 5 direct hits to a human while the M32 MGL takes 1 up to 2 if it results in direct hit.
This weapon can deal 750 ~ 1800 damage per shot to bosses.
Events
South Korea: 13 March 2013.
Singapore/Malaysia: 25 September 2013.
CSN:Z: 1 April 2015.
Vietnam: 21 May 2015.
Indonesia: 2 December 2015.
Comparison to M32 MGL

Positive
Higher magazine size (+4)
More reserve ammo (+22)
Reloads all rounds in a magazine
Able to reach longer distance in general, zoom not counted
Neutral
Same price ($6500)
Same damage (80)
Same accuracy (9%)
Same recoil (68%)
Same weight (11% speed reduction)
Explosions can hurt anything near its radius
Purchasable for both CT and TR
Negative
Obtainable through Code Box only
Cannot be fired while reloading
Cannot zoom
Gallery
Drawing sound
Shooting sound
Inserting new ammo
Ditto
Taking out empty ammo
Ditto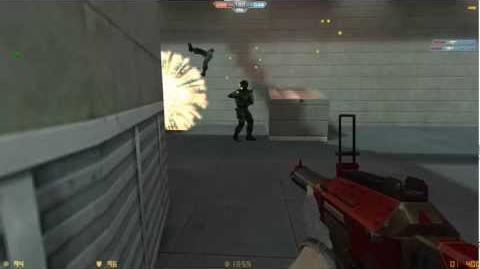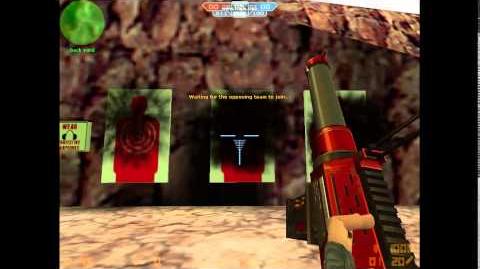 ---
Community content is available under
CC-BY-SA
unless otherwise noted.