| | | | | |
| --- | --- | --- | --- | --- |
| | | | | |
Forest Keeper (zs_multiboss) is the extra chapter of Zombie Scenario: Season 6.
Overview
Correspondence in a virtual battle simulations of specific situations, the training is conducted under the subject of Dr. Evelyn.
Objective
Destroy multiple mutant infected objects randomly appearing in virtual training locations and collect battle data.
Objective: Defeat all boss zombies.
Tips
Play the game through the guide information displayed on the map.
[E] is marked. If you press the E key at the place where the displayed device is activated.
You can destroy a structure that glows in red and proceed with the game.
After destroying the XT-300, you can capture it by pressing the [E] key and board it.
Release date
South Korea: 15 October 2020.
Taiwan/Hong Kong: 21 October 2020.
China: 21 October 2020.
CSN:S: 11 November 2020.
Transcripts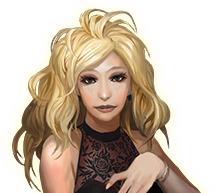 Nice to meet you, brave combatants.
It is an honor to be in charge of conducting virtual battle simulations for combatants.
I am Evelyn from the National Security Agency.
Evelyn: Earlier, I would like to express my respect for the determination you have applied for this project.
Evelyn: This simulation is based on events from around the world...
Evelyn: ...based on complex and vast data.
Evelyn: It is designed as a guide to tactical team-wide responses in context.
Evelyn: Each combatant's behavior data is analysed.
Evelyn: It will be a high example for the morale of the follow-up testers in the future.
Evelyn: Well, I wish you a meaningful and rewarding experience.
System: The next step will be opened upon achieving [Suppression of 2 main infectious agents] deployed in each zone
Wave 4-Enter Multi Boss Room 1
[Combat Protocol 1: Situation 1-14]
Tactical response to multiple mutant infected objects and operation of enemy equipment.
Wave 9-Enter Multi Boss Room 2
[Combat Protocol 2: Situation 2-37]
Quick judgment and replacement of infectious agents in complex behavior patterns.
Wave 11-Enter Multi Boss Room 3
[Combat Protocol 3: Situation 3-52]
Tactical position and effective history based on team unit by situation.
Wave 16-Enter Multi Boss Room 4
[Combat Protocol 4: Situation 4-29]
Securing escape routes and follow-up measures in unpredictable situations.
Wave 17-Arrival point
System: Basic Combat Protocol-Unfulfilled End Conditions
[Majority of Combatants Reunion] Required
Wave 18-Start of the final boss room
[Final Battle Protocol]
Analysis of threat patterns and acquisition of combat data of evolving infections.
Bosses
Event

Receive the ultimate challenge, complete treasure!

Duration: 15-29 October 2020 (Korea)
Reach 180 scores from clearing Forest Keeper on different difficulties to get Dual Sword Hellfire with its Leather paint.
Hell: 6 points
Very hard: 4 points
Hard: 2 point
Normal/Easy: 0 point
Conditions
You must participate in the game for at least 10 minutes to accumulate the score.
You can participate in rooms of 4 or more people.
Up to 18 per day Score accumulation is possible.
Only one payment per account is given
Gallery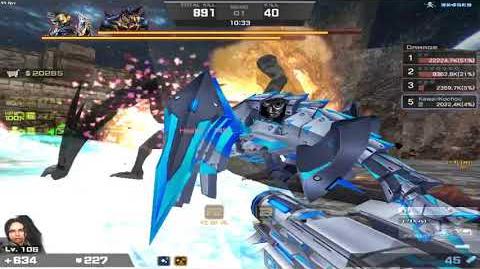 Trivia
The loading background shows "Multiboss" which refers to multiple boss fights in the map. The players fight two bosses at a time, unlike Collapse, which is just one.
XT-300 Goliath is given in every boss fight for the players to kill and drive.
The map environment is similar to ancient relics and many Ghost Knights are seen.
The map skybox is Nebula, a space-themed skybox.
The simulated bosses and zombies have distorted appearance like a hologram, though with the lack of hologram effect.
All types of zombies, including the new ones, are seen in this map. However, they don't have any special skills and serve as regular zombies.
Despite being teased with Season 7 Bosses and Golden Angra in the Season 7 Preview, they are not seen in this map.
The hard-coded bosses, Bio Scorpion, Kraken, Gluttony, Crono Wing, Mr. X, Tyrant Crab and Agent Jay, are not seen.
Siege Type Dione does not have a death animation since it does not die in Sewer chapter, so it plays a dummy animation instead.
---