Jurassic World: Dominion Dominates Fandom Wikis - The Loop
Play Sound
IMI (Israel Military Industries) Galil or IDF (Israel Defense Force) Defender is an assault rifle exclusive to the Terrorists in Counter-Strike series and Counter-Strike Online. It was added into the game since Counter-Strike 1.6.
Overview
Galil can hold up to 35 rounds of 5.56×45mm NATO at a time which is 5 more rounds than most assault rifles. It is an alternative assault rifle to the AK-47 and $250 cheaper than its counter-terrorist counterpart, the FAMAS F1.
After the Free Update patch, this weapon becomes a free default weapon in all player's inventories.
Advantages
Has higher clip capacity than most assault rifles
Cheap ($2000)
High rate of fire
Light weight
Short reload time
Good accuracy in long range
Low recoil
Free
Disadvantages
Low damage for an assault rifle
Purchasable only for the Terrorists
Low knockback and stun to zombies
Release date
Battle
South Korea: 18 July 2013
China: 24 July 2013
Taiwan/Hong Kong: 30 July 2013
Maverick
South Korea: 12 June 2014.
Taiwan/Hong Kong: 24 June 2014.
China & Japan: 25 June 2014.
CSN:Z: 15 April 2015.
Indonesia: 9 September 2015.
Variants
Tactics using Galil
Normal matches
Aim for head in close battle.
Fire in burst of two in medium and long ranges.
This rifle is stable even when fired continuously.
A 35 rounds of Galil can deal 910 ~ 1820 damage to zombies. It is recommended to target a normal zombie as the minimum health for a host zombie is 2000HP.
Default dollar in Zombie Scenario is $7500. The player will pay $2000 for Galil and $1200 for 600 rounds of ammunition. There is $4300 left for the player to be used for other things.
This weapon can deal multiple kills for zombies.
Comparison to FAMAS

Positive
Higher rate of fire (+3%)
Less expensive (-$250)
Higher magazine size (+10)
Shorter reload time (-0.5 seconds)
Neutral
Same damage (26)
Same recoil (18%)
Same speed reduction (-4%)
Negative
Less accurate (-13%)
No burst fire mode
Users
Counter-Terrorist
SAS: Seen in Battle Galil poster.
Terrorists
Gallery
Pulling the bolt
Inserting new magazine
Taking out empty magazine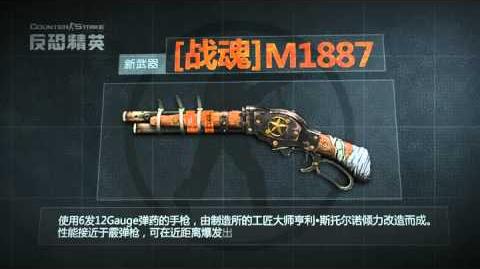 Trivia
The Galil in game is modeled after 7.62mm ARM variant instead of the Galil 5.56mm ARM.

The fire selector further indicates that this was modeled after a semi-automatic civilian version.
The purchase icons do show the 5.56mm ARM variant, albeit with the bipod removed.

This weapon cannot be fired underwater.
The first-person model is reused from Counter-Strike: Condition Zero model with its 1.6 animations.
The world model is still using the one taken from CS1.6. This also happens to many other original Counter-Strike weapons when seeing their world model for each.
When reloading, note that the top side is drawn in solid color.
There is a "GUARDIAN" word printed on the body of the Galil Maverick.
The Galil Maverick is the third weapon which has two magazines taped together after SKULL-5 and SPAS-12 Maverick. It also has two reload animations, similar to SPAS-12 Maverick.
External links
---