Ha Ly (Vietnamese: Hà Ly) is a female Counter-Terrorist character in Counter-Strike Online.
Overview
Ha Ly was born in Vietnam, she is an excellent scientist and outstanding personal combatant in the anti-zombie researching in Aegis Institute. Based on her experience, Ha Ly has joined the battlefield directly in order to secure a high level of researching data.
This character is included with [Non La] costume.
Choosing this character when playing the game will result in EXP/Point Bonus of 5% (10% on internet cafe).
Favorite weapons

Release date
This character was released alongside Krieg and Vietnamese Classes Set on:
Japan: 22 April 2015.
South Korea: 7 May 2015.
Taiwan/Hong Kong: 12 May 2015.
China: 13 May 2015.
Vietnam: 21 May 2015.
Indonesia: 20 January 2016.
CSN:Z: 23 March 2016.
Non La
A traditional Vietnamese hat crafted from dried palm leaves. It is useful to face hot sunny days as well as used as an umbrella when it rains.
| | | |
| --- | --- | --- |
| Health | | 20/28 |
| Attack | | 21/28 |
| Mobility | | 23/28 |
| Armor | | 23/28 |
| Ammo | | 18/28 |
Appearance
She has short brown hair and brown eyes
She wore a cyan shirt with white floral design, Her shirt is untucked resulting in exposed sides, She uses a flower designed hair pin, Black dress pants, And a pair of white high heels with golden strap.
Gallery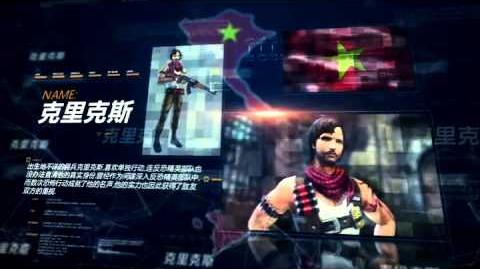 Trivia
This character is released to celebrate the opening of Vietnam region. Oddly, she was released in Japan region first.
In Vietnam region, she was named as "Pé Bưởi" or "Pomelo Babe" in English ("pomelo" is also a slang for "boobs" in Vietnamese). Also, the [Non La] costume is not included in with her.

Her name was changed back to "Ha Ly" in later updates.

In Counter-Strike Nexon: Zombies, she is named as "Hari".
---