Heavy Zombie Knife is a melee weapon in Counter-Strike Online.
Overview
This is a cleaver previously owned by the Heavy zombie. It's very simple-looking yet sturdy depiste its worn-out appearance due to the countless of executions carried by the former holder.  
Advantages
High damage in B mode
Short draw time
No speed reduction
High stun power
Disadvantages
Low damage in A mode
No knockback power
Obtainable through certain events only
Release date
Taiwan/Hong Kong: 24 November 2015.
China: 25 November 2015.
South Korea: 3 December 2015.
CSN:Z: 8 June 2016.
Indonesia: 22 June 2016.
Users
Tips
Overall
You can get faster attack rate by drawing the melee weapon again after each use or if you haven't missed any hit.
Gallery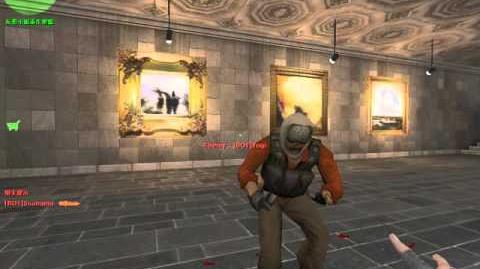 Stabbing sound
Trivia
There are several Chinese characters carved on the knife blade.
The holding style is similar to Tomahawk.
External link
---
Community content is available under
CC-BY-SA
unless otherwise noted.