Hunter Killer X-7 is a machine gun under Hunter Killer Series in Counter-Strike Online.
Overview
This weapon has Part System installed.
This is a test machine gun developed by Kronos that uses 150 rounds of 7.62mm special bullet. It is equipped with Hunter Killer module and can detect zombies. You can take advantage of the Tactical Scanning Fire feature.
Advantages
High accuracy
Decent recoil
High rate of fire
High magazine size
Disadvantages
Low damage for an MG
Heavy weight
Release date
South Korea: 21 February 2019.
Taiwan/Hong Kong: 26 February 2019.
China: 27 February 2019.
Indonesia: 27 February 2019.
CSN:Z: 20 March 2019.
Events
Sales promotion: 10% chance to obtain it from Top 50 Unlimited Decoder and 1.5% chance to obtain from Top 50 Decoder.
Fixed payment: Use 60 Top 50 Decoder or 10 Top 50 Unlimited Decoder to get it permanently.
Tips
Attach any damage Parts to do massive damage towards zombies.
It has the accuracy of an SMG which is very good.
Due to its decent recoil, it is recommended to tap fire.
When attached with damage Parts, it can crowd-clear zombies when firing with Deadly Shot.
Once you enter the Tactical Firing mode, the gun will automatically fire and cannot be stopped. Make sure to have enough ammo before doing so.
It's easily run dry so it's recommended to reload the ammunition frequently.
Comparison to Battle Negev
Positive
Higher damage to zombies (+25)
Higher accuracy (+9%)
Lower recoil (-2%)
Higher rate of fire (+1%)
Neutral
Same weight (11% speed reduction)
Same magazine size (150)
Same reload time (4.0 seconds)
Negative
More expensive (+$400)
Lower knockback power (-3%)
Lower stun power (-11%)
Obtainable only during limited time
Gallery
Shoot sound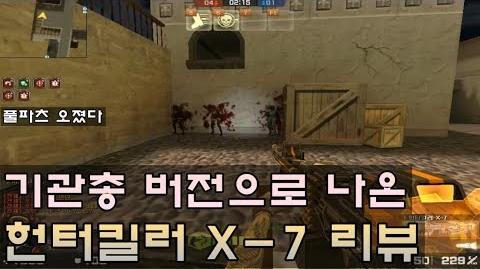 Trivia
---
Community content is available under
CC-BY-SA
unless otherwise noted.