Lightning AR-2 or the Violin Gun is a fictional assault rifle in Counter-Strike Online and part of Lightning series. It was released alongside Z-VIRUS: Second Evolution and can only be obtained randomly from the Code Box.
Overview
Lightning AR-2 is the second generation of Lightning AR-1 with a "Bass Violin" appearance. It is created by Gunsmith, whose inspiration is to use instruments as firearms. It fires 30 rounds of 7.62×51mm NATO cartridges and boasts an excellent penetration power. This weapon, when fired, feels almost like the well-known AK-47.
Advantages
Short reload speed
High rate of fire
High accuracy in long range
High damage
Disadvantages
Obtainable via Code Box only
High recoil
Limited Code Box weapon and already removed from Code Box (in some regions)
Long drawing time
Tips
Same damage as the AK-47.
Lighter as the M4A1.
Same rate of fire as most of the assault rifles.
Same clip size as most of the assault rifles.
Reload time same as the AK-47.
Same ammunition type as the AK-47 (7.62 NATO).
Comparison to Lightning AR-1
Positive
Higher damage (+1)
Higher rate of fire (+2%)
Neutral
Both of them can be obtained via Code Box only
Negative
Lower accuracy (-5%)
Higher recoil (+3%)
Release date
South Korea: 28 June 2012
Taiwan/Hong Kong & China: 4 July 2012
Gallery
Drawing sound
Idle sound
Firing sound
Ditto
Reloading sound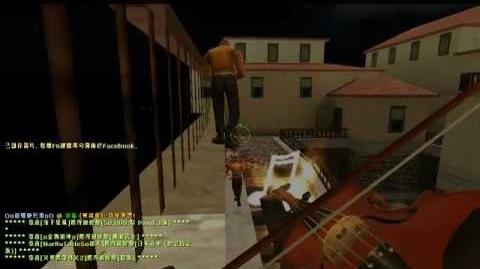 Trivia
---