For minor version, see Bear Fury MK-3.
For extended version, see Blue Storm.
Lightning Fury is a Transcendent grade pistol in Counter-Strike Online.
Overview
This weapon is obtainable from Transcendence Decoder.
It is a weapon capable of generating a strong electromagnetic storm, generating a powerful electric shock in the near field and generating an electric field surrounding itself. You can use up to 2 Jetpacks with charged energy when shooting over a certain amount of time.
Advantages
Very high rate of fire
Good stun power
Very fast reload time
Able to escape encounters (later nerfed)
Weapon affects a large area.
Disadvantages
Very mediocre damage.
Weapon goes dry very easily
Weapon does not affect full 360 radius (Mostly effective at front range)
Very hard to obtain
Completely unreliable in long range.
Details
Basic shots take up energy, and Tier 2 boost charging increases basic attack damage.
Right-click consumes an energy gauge to accelerate towards the line of sight.
Targets near ranged when shot Normal 7 Zombie Mode 68, Zombie Scenarios Damage over 130 and inflict Stiffness.
Energy charging conditions vary by Normal, Zombie, and Scenario modes.
Release date
South Korea: 5 March 2020.
China & Taiwan/Hong Kong: 11 March 2020.
CSN:S: 18 March 2020.
Variants
Blue Storm

Main article: Blue Storm
A weapon capable of generating a powerful electromagnetic storm, and it generates an electric field surrounding itself by emitting a powerful electric shock toward the front. You can use the jet pack by charging energy when shooting more than a certain amount (maximum 2 times).
Gallery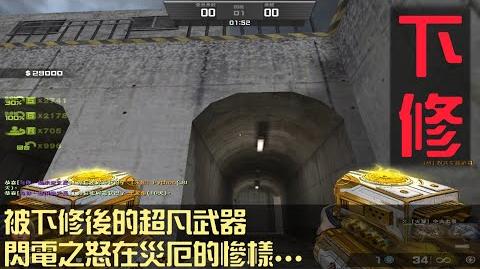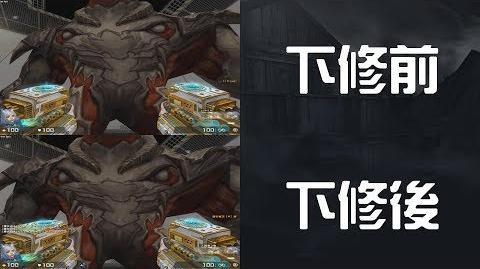 Trivia
This weapon is based on Half-Life's Long Jump Module.
---