H&K MP5 (Heckler & Koch Machine Pistol 5, Maschinenpistole 5 in German) is a submachine gun in Counter-Strike series and Counter-Strike Online.
Overview
This weapon has Part System installed.
The MP5 is a German submachine gun fed with 30 rounds of 9mm ammunition. It is well-balanced between performance and rate of fire aspects, making it nicknamed as "The Mother of All Submachine Gun" among most players.
MP5 is famous among newbies and even professionals due to its cheap price and low recoil. It is usually used in the first several rounds or when the player is low on money. The MP5 is easy to use and can be very useful depending on the user's skill. In fact, with the right skills, the player can even take down assault rifle or sniper rifle users.
Advantages
Disadvantages
Tactics using MP5
Variants
Release date
South Korea & Taiwan/Hong Kong: 9 February 2010
China: 10 February 2010
South Korea: 28 July 2011
Taiwan/Hong Kong: 23 November 2010
China: 24 November 2010
South Korea: 18 July 2013
China: 24 July 2013
Taiwan/Hong Kong: 30 July 2013
South Korea: 13 December 2018
Taiwan/Hong Kong: 18 December 2018
China: 19 December 2018
South Korea: 24 January 2019.
China & Taiwan/Hong Kong: 29 January 2019
Indonesia: 30 January 2019.
CSNZ: 20 February 2019.
Gallery
Firing sound
Reload sound
Draw sound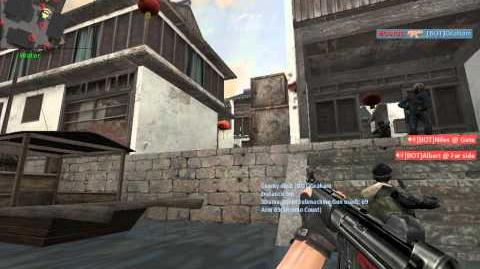 Trivia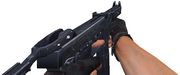 ---