Mirage (de_mirage) is a bomb defuse map in Counter-Strike Online.
Overview
Mirage - Bomb/Defuse

Map created by: Nexon/Michael "BubkeZ" Hüll/Hidden Path
Texture created by: Nexon
Counter-Terrorist: Terrorists are making moves in a sensitive Middle East location.
The enemy team must be wiped out and any bombs that have been planted must be defused.
Terrorist: Push back the Counter-Terrorist forces and ensure at least one of the target sites is destroyed.
Other note: There are two bomb sites on this map.
Release date
South Korea: 16 June 2016.
Taiwan/Hong Kong: 21 June 2016.
China/Japan: 22 June 2016.
Indonesia: 8 February 2017.
CSN:Z: 27 September 2018.
Gallery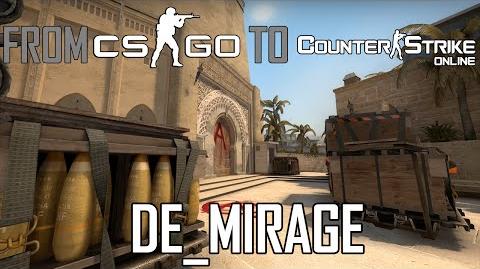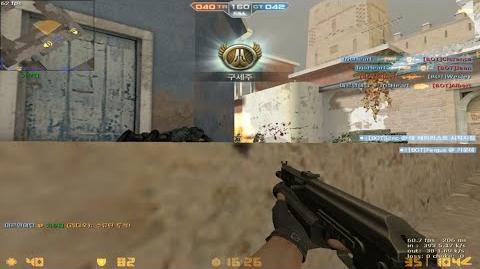 Trivia
This map is based on a community map with the same name (formerly de_cpl_strike) back in Counter-Strike 1.6. Later, it became one of the most popular map for competition in Counter-Strike: Global Offensive, before making its appearance in Counter-Strike Online.
External link
Mirage at Counter-Strike Wiki.
---