The H&K PSG-1 (Heckler & Koch Präzisionsschützengewehr, German for "precision shooter rifle") is a semi-automatic sniper rifle in Counter-Strike Online.
Overview
This is a German semi-automatic sniper rifle that is fed with 5 rounds of 7.62 NATO caliber based on HK G3SG-1. Its high damage and accuracy make it known as the world's most sophisticated semi-automatic sniper rifle.
Advantages
Short reload time
High damage
High accuracy
Purchasable by both teams
Disadvantages
Expensive
High recoil
Low rate of fire
Heavy weight
Low magazine size
Comparisons
Positive
Higher damage (+2)
More accurate (+6%)
Lighter (-4% speed reduction)
Neutral
Same ammo type (7.62mm NATO)
Same stun power
Can be purchased by both teams
Negative
More expensive (+$150)
Higher recoil (+1%)
Lower rate of fire (-4%)
Lower magazine size (-7)
Release date
Default
South Korea: 17 April 2014
China: 12 June 2013
Taiwan/Hong Kong: 24 September 2013
Halloween
South Korea: 17 October 2019.
TW/HK & China: 23 October 2019.
CSN:S: 30 October 2019.
Gallery
Shooting sound
Reloading sound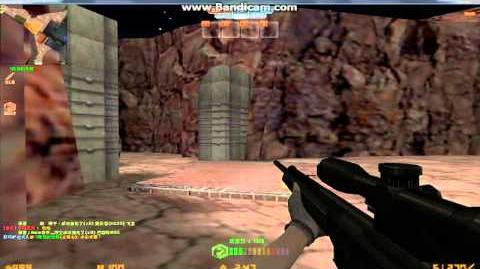 Trivia
The PSG-1 appears in the cinematic trailers of Battle Rush, Zombie Shelter and Zombie 4: Darkness although it is not officially released at the time of the videos' unveiling. Furthermore, it was depicted to be firing in full-automatic.
According to the game files, it's originally planned to be released during the Hitchhiking and AWP-Z update.
It shares the same scope reticle with the AW50.
---