Rising or Construction (ze_rising) is the fifth Zombie Escape map in Counter-Strike Online.
Overview
A human camp is damaged by the chasing zombies. Climb safely to the roof and navigate through a building under construction to escape. You are evacuating via a helicopter.
Release date
South Korea: 22 January 2015.
Japan: 12 February 2015.
Taiwan/Hong Kong: 24 February 2015.
China: 25 February 2015.
Indonesia: 29 July 2015.
Vietnam: 30 July 2015.
CSN:Z: 15 June 2016.
Gallery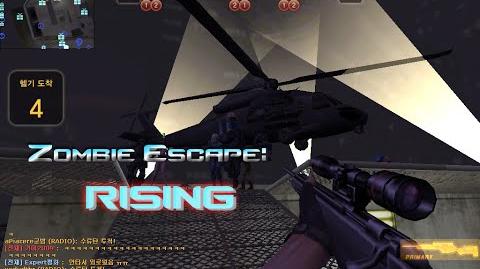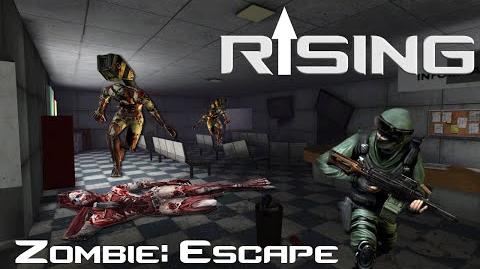 Trivia
The map design is similar to First Report and Black Mesa from Half-Life (mostly noticed with the tiles).
This is the first Zombie Escape map to have a cutscene. At the end, if the human team has successfully escaped, a cutscene will run, showing the helicopter taking off.

This cutscene resembles the one in No Mercy campaign from Left 4 Dead.

Some elements of this map resemble the Miami Heat mission from Counter-Strike: Condition Zero Deleted Scenes.
The original name for this map is Construction.
---