Sterling Bayonet is a Unique grade Submachine gun in Counter-Strike Online.
Overview
This item can be obtained from Mileage Decoder or Top 50 Decoder .
This is a 50-round British submachine gun that was tested in the British Army in 1944–1945 as a replacement for the Sten Mk2, but it did not start to replace it until 1953. It remained in use until 1994, thereafter it phased out as the L85A2 assault rifle outclassed it. It is equipped with an extended magazine and a special bayonet to fight the zombies. However, the bayonet can break easily.
Advantages
High damage to humans and zombies
Accurate for an SMG
Low recoil
Very high rate of fire
Lighter than knife
High stun power
Has an ability to use bayonet
High magazine capacity
Quick reload speed
Disadvantages
Obtainable from decoders only
Short range for B-mode
Slow slash attack for B-mode
Expensive
Easily runs dry
Release date
South Korea: 19 January 2017.
Taiwan/Hong Kong: 24 January 2017.
China & Japan: 25 January 2017.
Indonesia: 31 May 2017.
CSN:Z: 23 August 2017.
Gallery
Shoot sound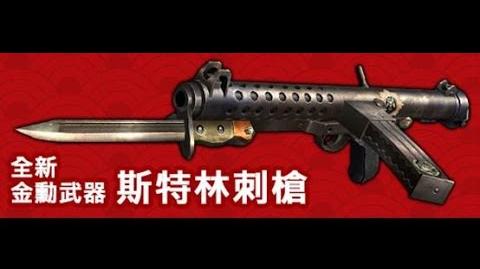 Trivia
This is the first weapon in Counter-Strike Online to feature a knife bayonet.
The bayonet always breaks when the user tries to use it, no matter what it hits.
The rate of fire in-game (~1000 RPM) almost doubles the one in real life (~550 RPM).
External link
---