Survival or Last Train (zd_lasttrain) is the second Zombie Crush chapter in Counter-Strike Online 2.
Storyline
The second episode: [Survival]
OK? Our contact has been isolated. There is a subway station where the zombie virus could be spread out, we need to investigate the place to understand why these things are blown up.
Somehow, I guess there is a retirement electrical facility to control the door which was closed for a long time. I want you to hold on until then. I'll dispatch getting reinforcements soon, no matter the door opens or not.
Be careful. There's a large number of zombie reaction being detected surrounding the area. We don't know what's going to happen, stay alert!
- Director of the Counter-Terrorism Union, Lincoln
Goal
Survive from the waves of zombies.
Release date
South Korea: 19 March 2015.
China: 15 July 2015.
Taiwan/Hong Kong: 9 March 2016.
Gallery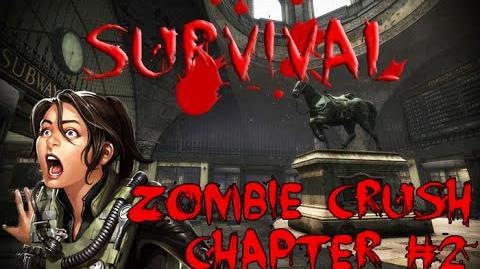 Trivia
The origin name for this map is "Last Train", according to the files, zd_lasttrain, with zd_ may refer to "Zombie Defense".
Community content is available under
CC-BY-SA
unless otherwise noted.