Team Deathmatch is a game mode in Counter-Strike Online.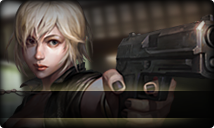 History
In the original Counter-Strike, 'Team Deathmatch' is a common server-side custom game mode. 'Team Deathmatch' becomes an official game mode in Counter-Strike Online.
Gameplay
Team Deathmatch still covers the fight between the Counter-Terrorists and Terrorists. This game has one simple objective - kill all opposing team members until the kill limit is reached.
Dead players will respawn after 5 seconds in their spawn base, 3 seconds with Short Respawn Time active. The match ends after either one of the factions reaches the kill limit or being the leading team when the timer runs out. 
Available maps
Trivia
There is a bug where you cannot respawn after death and you must re-enter the game to continue playing.
See also