Fun Facts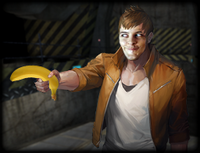 Did you know that...
...there is a bot radio sound involving bombsite C?
...in Original mode, damage is reduced over range?
...most anti-zombie weapons are remodeled weapons?
...the zombies' night vision sights do not affect performance negatively compared to the Night vision goggles?
...you can see jumping smoke grenades through certain techniques?
...the Stamper, Banshee, and Jiang Shi have never appeared in Zombie Scenario modes?
...humans don't drop their weapons when infected or killed in Zombie and Zombie Scenario modes?
...the option to disable blood is not present in the China version?
Wanna add yours? Click here!
Community content is available under
CC-BY-SA
unless otherwise noted.