See Choi Ji Yoon for her rival.
Yuri is a female Terrorist character in Counter-Strike Online 2.
Background
Born in the mid 90s in Asia, Yuri is an expert in everything related to explosives. She participated in the Islamic separation wars, and is known to have died during experiments with new explosives. But even after these rumors, she disappeared and developed new explosives and has been sighted during the bombing of the Rex Research Institute.
Favorite weapons
Release date
South Korea: 24 December 2013.
China: 22 April 2015.
Taiwan/Hong Kong: 18 February 2016.
Gallery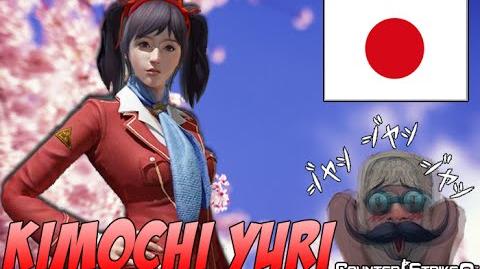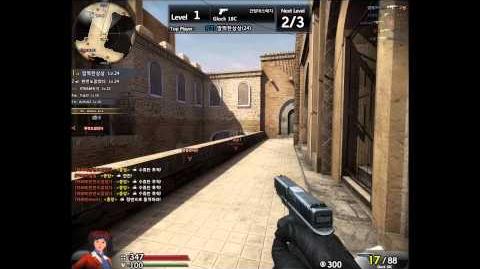 Voices
"Koko nano" (It's here!)
"Shine! Shine!" (Die! Die!)
"Itatatata... Chotto, taskete!" (Aw, it hurts! Help me, please!)
Trivia
In Counter-Strike Online, Yuri was paired with Criss. However, the soccer version was paired with Choi Ji Yoon in Soccer Woman Set.
This is the first character that has her own unique radio voice. Choi Ji Yoon shares this trait as well.
In China version, she is named as "Anna" instead.
She has been remodeled because of demands from Counter-Strike Online 2 Korean players about her face. Now her face resembles from Counter-Strike Online version, and once again she no longer wears shorts.
Same as in Counter-Strike Online, Yuri has a limited edition counterpart in Counter-Strike Online 2.
She, along with Choi Ji Yoon are the first cash point characters to be sold in Counter-Strike Online 2.
She also appears as a character skin in Maple Story 2, another Nexon's game.
Interestingly, the Taiwan/Hong Kong version has her voiced by Yuka Iguchi. Also, she grants players additional 25% EXP and game points.
In Japanese version, she is voiced by Sumire Uesaka.
Community content is available under
CC-BY-SA
unless otherwise noted.