Zombie Scenario: Season 6 is the sixth installment of Zombie Scenario series in Counter-Strike Online.
Storyline
Compatible map
| Screenshot | Map | Description |
| --- | --- | --- |
| | Episode Choi | 1 round, 3 maps, pursuit style. There's a defense mission in the second map. Third map faces Mr. X. |
| | Episode Victor | 1 round, 3 maps, pursuit style. All maps face Condemned Criminal. |
| | Episode Lucia | 1 round, 3 maps, pursuit style. Third map faces Tyrant Crab. |
| | Episode Carlito | 1 round, 3 maps, pursuit style. Second map faces Comanche 3 times. Third map faces Agent Jay. |
| | Forest Keeper | 2 rounds, raid style. First round faces two from all season 1 ~ 5 bosses random (except Bio Scorpion, Kraken, Gluttony and Crono Wing). Second round faces Angra and Bootleg. |
Guiding NPC
Episode Choi
Episode Victor
Episode Lucia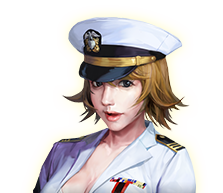 She is a team leader of Garcia fleet's Counter-Terrorist. She became the team leader as she has achieved a big accomplishment in the battle with terror happened in the Indian Ocean. She might be sensed something when a terror has occurred which is using supplies to explode that is sent to her, so she leads her team to pursuit the criminal.
Episode Carlito
Carlito was a mercenary from Vanguard Company. He was paid to steal an important information from a laboratory by a Douglas Jacob. As soon as he returned to the base, Vanguard Company is in the brink of destruction.
Enemies




Boss
Mini-boss
Deimos - Has high health and attack power. 4000 HP for host while 8000 HP for Origin. Host can use [Shock] ability to drop human's weapon, appears in Episode Victor, Episode Lucia and Episode Carlito.
Ganymede - Siege Type Deimos. Very high health power and very deadly attack damage. Each has 16000 HP. Can do [Shock] and [Dash] abilities, appears in Episode Victor only.
Comanche - Helicopter. It is equipped with 20mm Gatling guns and 70mm missile launchers, appears in Episode Carlito only.
Zombie
Human
Allies
Human
SAF - Appeared as dead soldiers after attacked by XT-300 Goliath in Episode Victor.
Walter - Appeared as a team leader in Episode Victor. He later died when attacked by XT-300 Goliath.
SEAL - Some operatives are found dead in the ship in Episode Lucia.
Gallery
Trivia
Instead of just zombies, this season features human enemies, most probably imported from Human Scenario.
This season focuses on a specific character in the chapter.